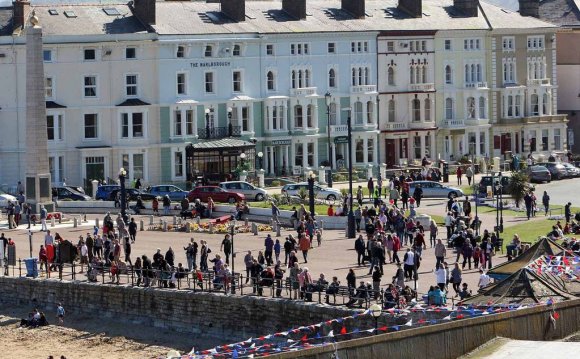 North Wales provides a spectacular setting for cyclists and mountain bikers. Glorious views, purpose built routes and the perfect terrain.
Cyclists can enjoy purpose built routes across North Wales. These routes can be found along the coast in North Wales, through Snowdonia and North East Wales, altogether there is over 500 miles of purpose-built cycling tracks in North Wales.
Taking in the beautiful scenery on these tracks is made easier with the smooth tarmac surface making it easier for cyclists of all ages.
For those looking for a little bit more adventure, North Wales' mountains provide the perfect challenge for mountain bikers. North Wales is home to many mountain biking centres, where you can build up your experience for the larger mountains, and learn new techniques on your bike!
Whether you use your bike for leisurely cycles or fast-paced trails – you'll find a venue here.
Discover the best cycling venues in North Wales. For both bike tours and longer cycles.
Test your bike (and nerve) at these mountain biking venues in North Wales.
You can be cycling alongside mountains one minute and the next be peddling beside the sea. With a variety of cycle routes, each one different than the next, North Wales is perfect for beginners or experienced cyclists.
Source: www.gonorthwales.co.uk
RELATED VIDEO
North Wales: Feisty and Poetic
North Wales - roadtrip
Tourism and Sport - North Wales
Share this Post