Baratundle Bay, Pembrokeshire
Map Key:
Zoom in further to view map keys.
Whatever you fancy from your next short break – a cosmopolitan city break with great dining and fab shopping, or a peaceful retreat away from it all where you can reconnect with mother nature – our hotels in South Wales make for the perfect destination. Enjoy one of our great value dinner deals, an ultra-relaxing spa break, or simply pick a hotel in a great location for your needs; from budget accommodation to luxury retreats, we have something to suit everyone.
Our South Wales hotels include breaks in bustling Cardiff, cultural Swansea and historic Newport – the three biggest cities in the country. Our hotels in South Wales can easily be used as a base from which to discover the utterly gorgeous Brecon Beacons National Park, a must-see for all fans of outdoor pursuits.
One of the most exciting cultural hubs in the UK, the Welsh capital is a must; our hotels in Cardiff are ideally placed for visits to Cardiff Castle and the Millennium Stadium, as well as being a pilgrimage site for all fans of Doctor Who.
Set in the birthplace of Dylan Thomas, our hotels in Swansea are an excellent choice if you want to visit the inspiring and rugged coastline of Swansea Bay or the impressive Swansea Grand Theatre.
Home of a stunning cathedral, castle and Roman walls, as well as the renowned Celtic Manor Golf Resort, don't miss our hotels in Newport for a historic city break with a difference.
Breaks are just as relaxed or high-octane as you want them to be when you choose our Brecon Beacons hotels – whether you prefer afternoon tea or abseiling, this is the place to be.
A superb choice for your next short break, check out our list of hotels in South Wales in the list below.
Hotels in South Wales
Reconnect with nature, utterly relax and unwind or experience a high-octane outdoor break – our Brecon Beacon hotels are a fantastic choice, however you choose to enjoy a getaway in the pretty South Wales National Park. The area, popular with hikers all year round, has a number of fascinating towns and villages also well worth exploring.
Number of hotels in this location - 6
SuperBreak Customer Rating
Based on 1 review
Book a hotel in Cardiff and visit a city proud of its cultural heritage, sport venues, visitor attractions and a superb choice of Cardiff hotels. Be king for the day at Cardiff Castle, enjoy family fun at Techniquest or discover history at The National Museum Cardiff.
Number of hotels in this location - 26
SuperBreak Customer Rating
Based on 324 reviews
Simply ideal for a charming short break in pretty South Wales, our hotels in Newport are great for experiencing the fine dining, unique culture, excellent shopping and fascinating history of this exciting Welsh city. Easily reached via the M4, or on national rail services on the South Wales Main Line, our Newport hotels range from budget accommodation to luxury retreats and are a great choice for a getaway.
Number of hotels in this location - 9
SuperBreak Customer Rating
Based on 50 reviews
Located on the sandy shores of the south coast of Wales, there are a great range of hotels in Swansea that make for a fantastic seaside break. With a delightful mix of city centre attractions and picturesque beaches, our Swansea hotels are an excellent base for exploring the Welsh south coast.
Number of hotels in this location - 12
SuperBreak Customer Rating
Based on 100 reviews
Disclaimer
Please note that information contained in these location guides was correct at the time of research, but may be liable to change. Any mentioned attractions/points of interest can change or close. Maps are a guide only. If you do find any inaccuracies or know of something you feel deserves inclusion in our guides, please email your comments to .
Source: www.superbreak.com
RELATED VIDEO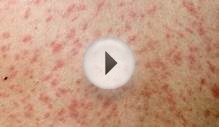 Measles: 64 new cases in south west Wales outbreak
Fifty years since south Wales smallpox outbreak
Weekend Break on the Gower, South Wales
Share this Post